Thursday, August 21, 2014 / Grand Rapids
Thursday, August 28, 2014

Bud Rodecker & John Pobojewski from Thirst 
http://3st.com/

Thirst is a communication design practice based in Chicago. They work with the design, cultural, and civic communities. They engage in a process of discovery and experimentation, focusing on concept, craft, and artful investigation. Their work lives at the threshold between art and science, resulting in keepsake artifacts and unique experiences.

They believe design is integral to the human condition. It is ubiquitous, nourishing and transformative. Design allows us to connect with one another and compels us to slow down and pay attention.

About Bud:
Bud Rodecker is a principal designer at 3st and an adjunct professor at DePaul University. His work explores the space between logical constraints and formal play, and balances form with meaning. He is interested in systems and processes with the potential to create design.

Outside the studio, Rodecker explores the process of creativity through self-initiated experiments and teaching design at DePaul University. He has participated in numerous design-related lectures, workshops, and panels—sharing his unique perspective on design and the creative process.

About John:
John Pobojewski is an intermedia artist/designer focusing on blending the worlds of movement, print, sound, video, and generative art. 

In 2007, John received unique recognition as one of Print Magazine's New Visual Artists: 20 under 30, an national competition dedicated to giving national exposure to young artists. John has also received recognition from the Type Directors Club New York, the Society of Typographic Arts, and AIGA, and his work has appeared in many publications including GRAPHIS, ID MAGAZINE and IDN MAGAZINE. Selections of John's work are included in the permanent collections of the Chicago Design Archive, the AIGA Archives at the Denver Art Museum and the Smithsonian Cooper-Hewitt National Design Museum. He has been part of several group exhibitions including WRITE NOW: ARTISTS AND LETTERFORMS at the Chicago Cultural Center and TYPEFORCE.

Time and location TBA
Check back soon for more information.
Thursday, October 23, 2014 - Friday, October 24, 2014 / New York

Culture, economics and commerce will converge to tackle the tough question businesses and designers face: What is the new shape of business? For more information, visit: gainconference.aiga.org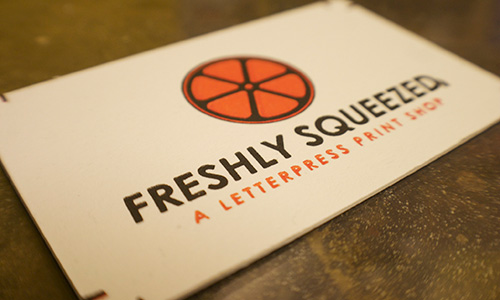 March 19, 2014 / By AIGA West Michigan
| | |
| --- | --- |
| | February 19, 2014 / By AIGA West Michigan |
| | |
| --- | --- |
| | January 22, 2014 / By AIGA West Michigan |