Thursday, April 17, 2014 - Friday, April 18, 2014 / Phoenix
Friday, April 25, 2014 - Sunday, April 27, 2014 / Grand Rapids

Ignite, Accelerate and Amplify Design-Driven Social Change

APRIL 25-27

Design for Good is a platform that develops and sustains design thinking for social change. It also provides opportunities for creatives to build their practice, their network, and their visibility. Design for Good recognizes designers' skills and leadership in implementing social change in our communities, our country, and the world at large.

AIGA West Michigan's Weekend Blitz event enters its third year with the continued goal of extending the movement to ignite, accelerate and amplify design-driven social change through the collaboration of creative professionals and local non-profit organizations.

Unique to the Weekend Blitz, participants span the range of creative disciplines with Print Designers, User Interface Designers, User Experience Designers, Copywriters, Illustrators, Business Strategists, Photographers, Videographers, Industrial Designers and Developers. With this approach, we're able to catapult non-profit organizations to the next phase, helping them gain more funding, increase volunteer efforts, raise awareness of their service/initiative, and so much more.

With our communities' support and involvement, Design for Good helps area non-profits and social enterprise groups understand and utilize the power of design. Leading by example, our community will see firsthand the impact of excellent design.

APPLICATIONS DUE
March 31, 2014

VOLUNTEER SIGN-UP CLOSES
April 14, 2014

MEET & GREET
April 22, 2014

EVENT KICK-OFF
April 25, 2014 @ 10a • Grid70

PRESENTATIONS
April 27, 2014 @ 1p • Grid70

For more info or to sign up, click here.

Thank you to our sponsors!

Ambrose
GRid70
Harvest
Mindutopia

Interested in sponsoring the Weekend Blitz? Contact sponsorship@westmichigan.aiga.org for more information.
Monday, May 5, 2014 - Saturday, May 10, 2014 / Grand Rapids

West Michigan has a long history of design, and it's becoming an even stronger and more vital part of our community. West Michigan Design Week celebrates the world-class work happening here and hopes to demonstrate the strategic and economic advantages of design thinking, increasing opportunities for our own designers, attracting new ones, and building connections between designers and our cultural, educational, and business communities.

There are a lot of exciting things being planned for Design Week and many ways to get involved, from simply attending events to hosting your own event. If you want to be a part of WMDW please let us know!

Visit wmdesignweek.com/ for more information!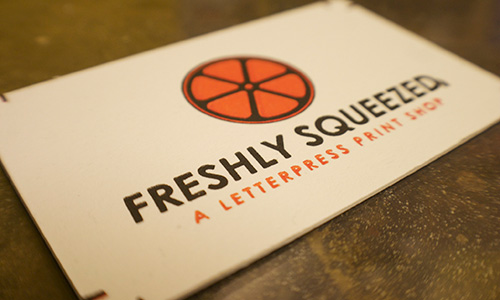 March 19, 2014 / By AIGA West Michigan
| | |
| --- | --- |
| | February 19, 2014 / By AIGA West Michigan |
| | |
| --- | --- |
| | January 22, 2014 / By AIGA West Michigan |