Thursday, August 21, 2014 / Grand Rapids
Thursday, August 28, 2014 / Grand Rapids

Got an unquenchable desire for awesome design? Belly up for a tall, refreshing drink of inspiration from the guys at Thirst, a hot design firm in Chicago. 

Bud Rodecker & John Pobojewski, Principal Designers at Thirst, will serve up a sampling of their work for the area's design, cultural, and civic communities, exploring the sweet spot between art and science to deliver keepsake artifacts and unique experiences. 

On a hot summer night, there's no cooler place to be. Come thirsty, GR!

http://3st.com/


About Bud:
Bud Rodecker is a principal designer and an adjunct professor at DePaul University. His work explores the space between logical constraints and formal play, and balances form with meaning. He is interested in systems and processes with the potential to create design. Rodecker has participated in numerous design-related lectures, workshops, and panels—sharing his unique perspective on design and the creative process.

About John:
John Pobojewski focuses on blending the worlds of movement, print, sound, video, and generative art. In 2007, John was named as one of Print Magazine's New Visual Artists: 20 under 30. He has also been recognized by the Type Directors Club New York, the Society of Typographic Arts, and AIGA. His work has appeared in GRAPHIS, ID MAGAZINE and IDN MAGAZINE, as well as the permanent collections of the Chicago Design Archive, the AIGA Archives at the Denver Art Museum and the Smithsonian Cooper-Hewitt National Design Museum. He has been part of several group exhibitions including WRITE NOW: ARTISTS AND LETTERFORMS at the Chicago Cultural Center and TYPEFORCE.
Wednesday, September 3, 2014 / Grand Rapids

The medium of collage poses new solutions that are always beyond our initial impressions. By leaving the form/content relationship more malleable, you are better able to engage with the creative act. Join us as we listen to Tom Wedell share how the process of collage can be a foundation for creativity and new ideas.

About Skolos-Wedell 
The husband and wife team of Nancy Skolos and Tom Wedell work to diminish the boundaries between graphic design and photography—creating collaged three-dimensional images influenced by cubism, technology and architecture. With a home/studio halfway between Boston and Providence they balance their commitments to professional practice and teaching at the Rhode Island School of Design. The studio's work has received numerous awards and has been widely published and exhibited. Skolos/Wedell's posters are included in the graphic design collections of the Museum of Modern Art, The Israel Museum, Jerusalem and the Museum für Gestaltung, Zurich, Switzerland. Skolos is an elected member of the Allliance Graphique Internationale. 

Sponsered by Kendall College of Art & Design, Design West Michigan, and AIGA West Michigan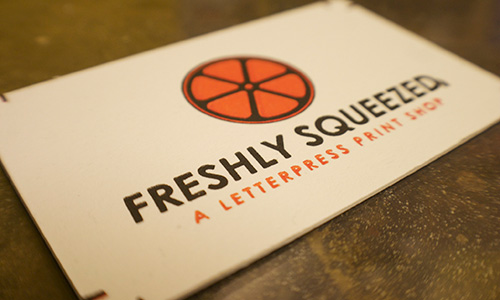 March 19, 2014 / By AIGA West Michigan
| | |
| --- | --- |
| | February 19, 2014 / By AIGA West Michigan |
| | |
| --- | --- |
| | January 22, 2014 / By AIGA West Michigan |